"The challenging courses, beautiful campus, countless activities, trips, and afternoon lectures all made the experience more eye-opening and exciting!"
— MIRANDA PIROONHAPAT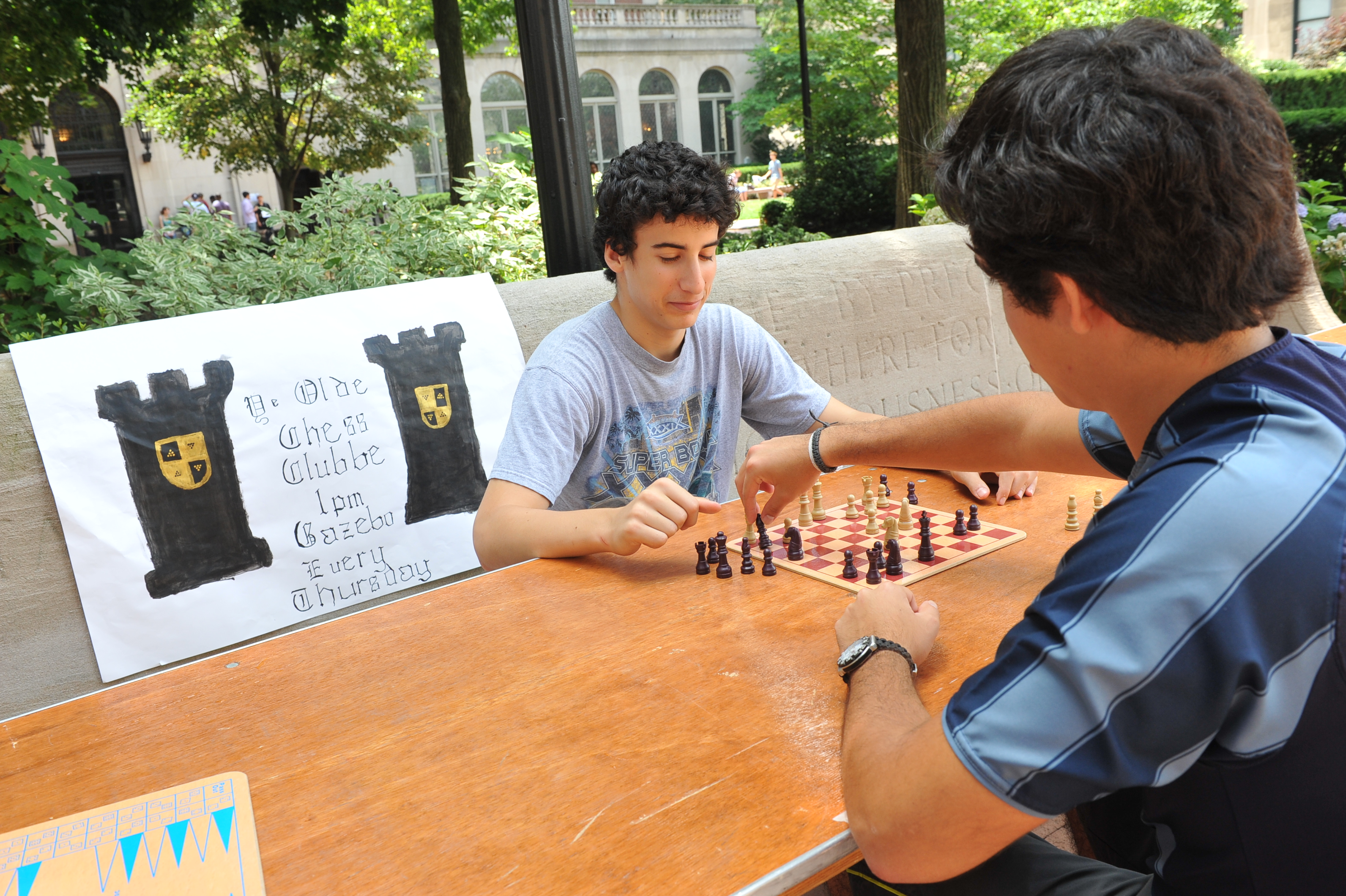 The Midday Break
If your course schedule allows, recreational and co-curricular activities are offered Monday-Friday from 11:00 a.m. to 3:00 p.m., these include:
College preparedness programs
A talk on applying to college presented by Columbia Undergraduate Admissions
Seminars on how to write college application essays
Campus tours of Columbia University and Barnard College
A college fair featuring representatives from over a hundred colleges and universities
Panels and seminars on college life led by university students
Seminars on college life led by university students
Academic preparedness and study skills seminars
Special lectures
Program instructors deliver optional midday lectures on topics of interest. Topics from summer 2018 included:
Enlightened Capitalism: Socially Responsible Investing
Technologies of the Future
False Eyewitness Testimony: The Limits of Memory
The Possibility of Extraterrestrial Life
The Neuroscience of Pleasure and Reward
Understanding Blockchain and Cryptocurrency
Computational Propaganda: How Algorithms and Automation Manipulate and Falsify Reality
Brain Computer Interfaces
Grading the U.S. Government: A Historical Perspective
Selfies, Snapchat, and Beyond: An Exploration of the Photographic Portrait
How Many Words for Snow Do You Have? How Language Really Works
Games of Strategy: Using Game Theory to Understand Everyday Interactions
What is Liberty? Freedom in Theory and Reality
Please note that not all talks will align with all student course schedules.
Community Outreach & Awareness
Past projects have included:
Volunteering in local soup kitchens
Teaching computer skills to the elderly
Visits to local sustainability and urban gardening projects
On-campus food and clothing drives
Social awareness and community-support programming
Special Interest Clubs & Discussion Groups
Past examples include:
Urban dance classes
LGTBQ+ Alliance
Pop culture lunch clubs
'Love your Melanin' POC Group
Social topics and ethics discussion groups
Other Midday Options
A first-day ice-breaking party and an end-of-program outdoor jazz concert with gourmet ice pops
Using Columbia's physical fitness center
Studying in the university's many libraries and computer labs
Sampling the neighborhood's cafés and restaurants
Relaxing, socializing, and enjoying the sunshine on Columbia's beautiful campus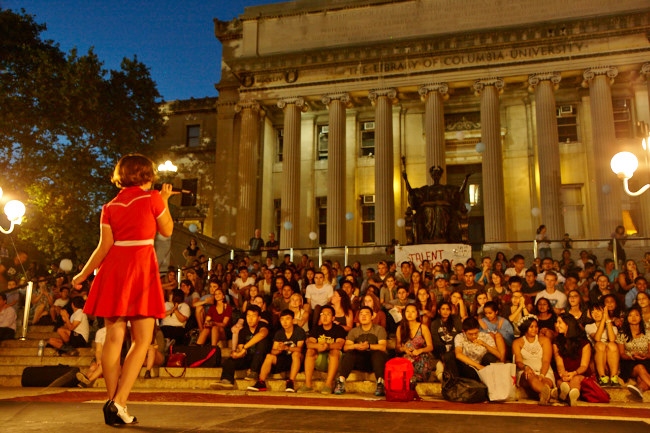 Evening and Weekend Activities
All students are welcome to participate in early evening community outreach activities, special interest clubs and seminars, cultural activities, and a talent show.
Commuter students can also participate in weekend community outreach activities.
Residential Program Activities & Events
Recreational options for residential students are offered every evening and on weekends. Evenings in the dorm lounges are livened by board game nights, karaoke performances, film screenings, and dance parties.
Residential students may also take part in staff-led opportunities to explore New York City and take part in the rich cultural life of the city. Typical excursions include:
Broadways shows
Performances at Lincoln Center for the Performing Arts
Central Park
The Statue of Liberty
The Empire State Building
Rockefeller Center
The Brooklyn Bridge
Times Square
The Apollo Theater
Highline Park and Chelsea art galleries
Chinatown
Greenwich Village and New York University (NYU)
Coney Island
The Metropolitan Museum of Art
The Museum of Modern Art
The Museum of Natural History and Hayden Planetarium
The Guggenheim Museum
The Whitney Museum
Trips to the beach
Concerts
4th of July Fireworks on the East River
Fine dining
Each session also features a few weekend day trips to the beach and to universities such as Princeton, Yale, and Harvard.
Participants are expected to cover expenses for cultural excursions and other trips.