The United States Presidency in Historical and Global Perspective
Level:
Open to students entering grades 11 or 12 or freshman year of college in the fall
Session:
I - June 29–July 17, 2020

Days & Time:
Monday–Friday, 11:10 a.m.–1:00 p.m. and 3:10–5:00 p.m.
Teacher(s):
Benjamin Serby
"I was surprised (in a good way) by how interesting, relevant, and interactive the course was." — From a program course evaluation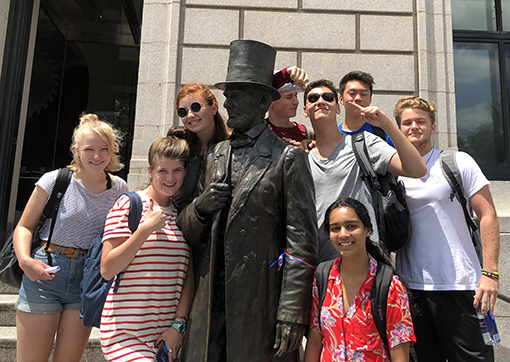 Course Description
This course considers the successes and failures of presidents from George Washington to Donald Trump. Lectures and class discussions based on assigned readings are supplemented by hands-on projects in which students work individually and in teams. Assignments for this course are designed to engage students' creativity and critical thinking, and to hone their writing and public speaking skills. They collaborate on campaign advertisements, deliver State-of-the-Union addresses, and draft op-eds regarding the powers of the executive branch. In a mock town hall debate, they present their legislative agendas and field questions from constituents. From the Situation Room, they manage simulated global crises based on real-world events. The course also features field trips to locations such as the United Nations Headquarters, Grant's Tomb, and the Four Freedoms Memorial on Roosevelt Island.
We afford special attention to the historical and global dimensions of the presidency. Students study the role of the American president on the world stage as well as how the institution of the presidency compares to other heads of state around the world. They leave the course with a multifaceted understanding of the presidency. Upon completion, participants are prepared for college-level coursework in American politics.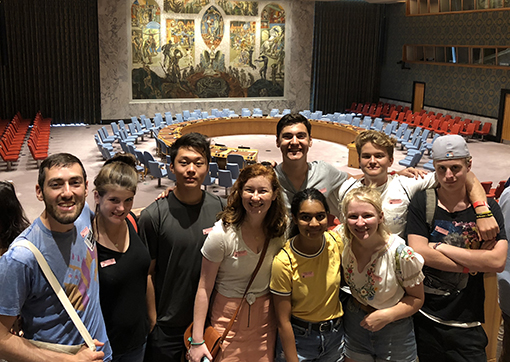 Teacher(s)
Benjamin Serby
Benjamin Serby is a doctoral student in Columbia University's Department of History. His research and teaching interests include 20th Century U.S. intellectual, cultural, and political history. Benjamin holds a B.A. with highest honors from Brandeis University and an M.A. and M.Phil. from Columbia. During the 2016-2017 academic year, as an Andrew W. Mellon Predoctoral Fellow in Museum Education at the Museum of the City of New York, he worked on public history education content development and taught elementary, middle, and high school students about social movements and urban history. He has worked as a teaching assistant at Columbia for six semesters. He has also worked as a research archivist at Columbia's Rare Book and Manuscript Library, and previously conducted history walking tours for general audiences in lower Manhattan. During the 2018-2019 academic year, Benjamin advised and taught first-year students in Columbia's Undergraduate Scholars Program.
Specific course detail such as hours and instructors are subject to change at the discretion of the University. Not all instructors listed for a course teach all sections of that course.