Level:
Open to students entering grade 9 or 10 in the fall
Session:
I - June 29–July 17, 2020

Days & Time:
Monday–Friday, 9:10–11:00 a.m. and 1:10–4:00 p.m.
Teacher(s):
Thomas Ian Campbell, Aki Ishida
"Going to all kinds of museums is a good way to explore and understand the symbolism and history of each artwork, and it works as a way to collaborate with the knowledge we learn in class." — From a program course evaluation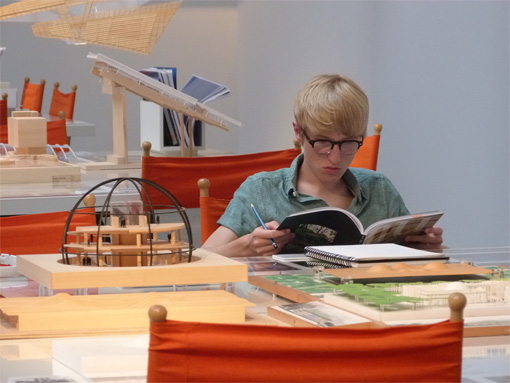 Course Description
A two-course curricular option for students wishing to develop their appreciation of art and architecture. Both courses emphasize critical thinking and analysis, skills that will be valuable to students in whatever fields they choose to pursue in college and beyond. Numerous field trips to museums and architectural landmarks throughout the city enable students to take advantage of New York's vast cultural resources.
What is Art History?

This course introduces students to selected monuments of painting, sculpture, and architecture and to basic trends and concepts in the history of art. Examples are drawn from a wide range of periods and cultures. Students are introduced to aspects of visual analysis, historical context, and problems of interpretation. Participants engage in discussions centered around slide presentations, videos, and, most importantly, field trips.
One of the objectives of the course is to consider how the way art is displayed can enhance or detract from its power. To this end the class visits sites such as the Metropolitan Museum of Art, the Hispanic Society, the Cloisters, the Frick Collection, the Guggenheim Museum, and the Museum of Modern Art.
What is Architecture?

An introduction to ways of understanding architecture framed around four topics: Concept, Context, Form, and Materials. Students are challenged to examine and understand the effect of physical environment on human experience, the factors that influence architectural forms, and the role that architecture plays in shaping our behaviors and civic cultures.
Students will gain an understanding of architecture through slide presentations, discussions, readings, visits to museum exhibits, and on-site observations and analyses of architecture and public spaces in New York City, both iconic and lesser-known. Past field trip destinations have included the Cathedral of St. John the Divine, Lincoln Center, Times Square, and the Highline, a public park built on a former elevated railway.
Students interested in taking a studio art class might be interested in Drawing: Eye and Idea or Painting: The Painted Image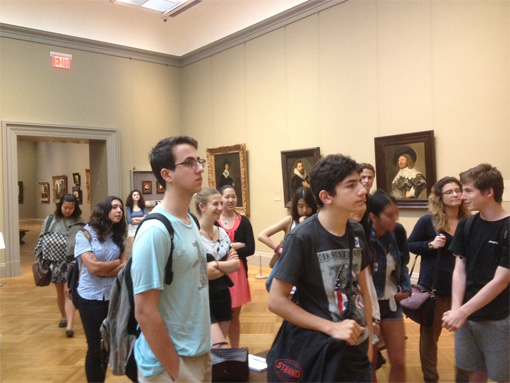 Teacher(s)
Thomas Ian Campbell
Thomas Ian Campbell is an advanced Ph.D. student in the Department of Art History and Archaeology at Columbia University. He holds a B.A. in art history and comparative literature from Binghamton University. His dissertation focuses on British artists' attempts in the 1970's to establish new contexts for their work beyond existing art institutions. Tom has taught a wide range of topics in Columbia University's Art Humanities program and at the Horace Mann School, where he led courses on Renaissance and Modern art.
Aki Ishida
Aki Ishida received her Master of Science in advanced architectural design from Columbia University and Bachelor of Architecture from the University of Minnesota. She is an Associate Professor of Architecture at Virginia Tech and has taught at the Rhode Island School of Design, Parsons the New School for Design, Pratt Institute, and Konkuk University in Seoul, Korea. She is a registered architect, a LEED-accredited professional, and the principal of Aki Ishida Architect PLLC. Prior to starting her company, she was a designer and project manager with James Carpenter Design Associates, I. M. Pei Architect, and Rafael Vinoly Architects. She has run multiple collaborative projects with partners including The Japan Society, The Smithsonian, and Memorial Sloan-Kettering Cancer Center. DesignIntelligence has named Ms. Ishida one of the 25 Most Admired Educators for 2016.



Specific course detail such as hours and instructors are subject to change at the discretion of the University. Not all instructors listed for a course teach all sections of that course.