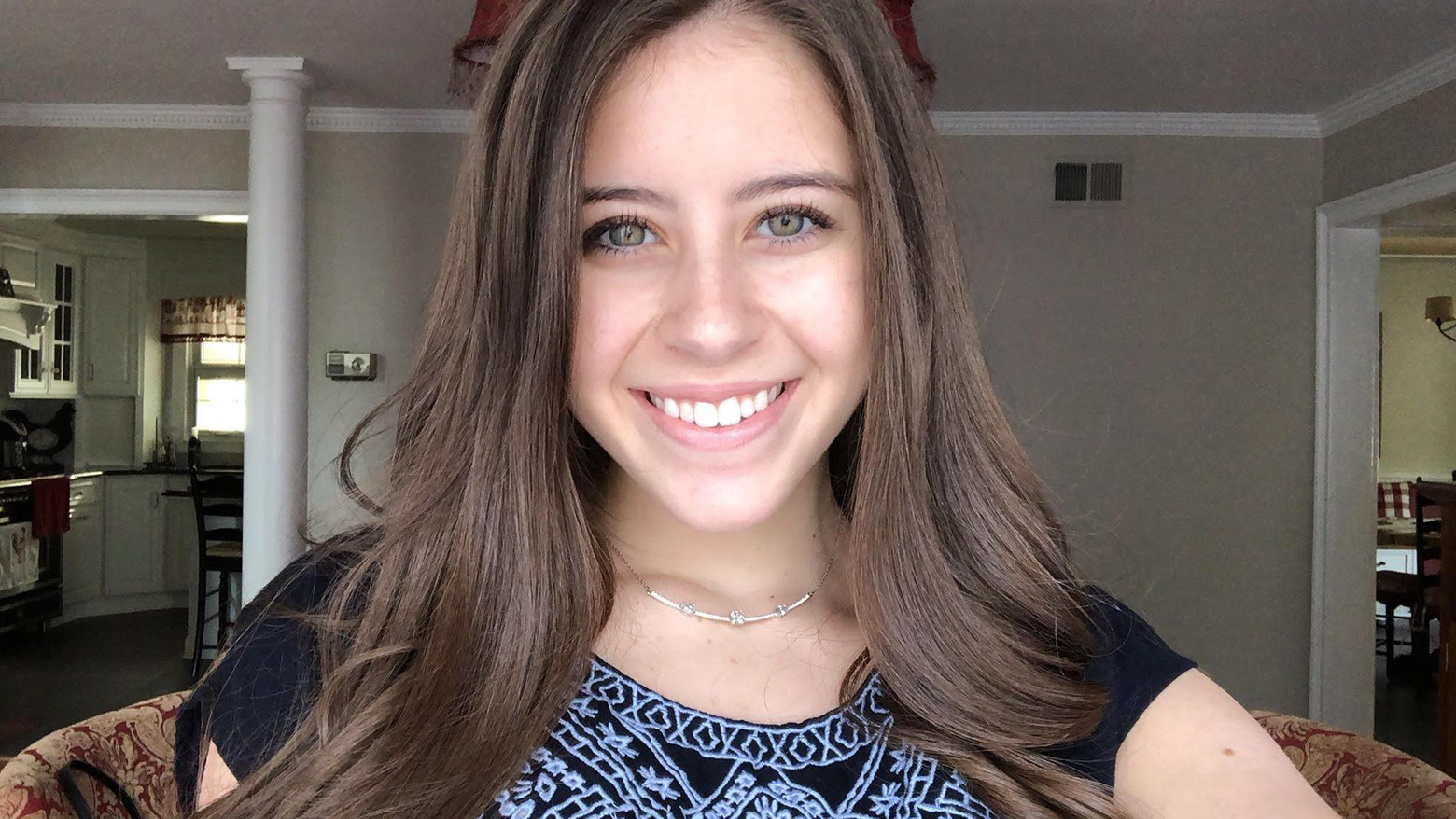 Alana Brown: Using Conflict Resolution to Solve Global Issues
A native of Staten Island, Alana Brown is no stranger to New York City. She recently began her senior year at Staten Island Technical High School, where she participates in countless extracurricular activities, including the Mock Trials club, Science Olympiad, sports, and performing in the fall theater production. Among her numerous involvements, her main interests are psychology and law. Currently she is interning for Justice Mario Mattei of the Richmond County Criminal Supreme Court. Brown has also received bronze and silver medals in the National Russian Essay Contest by the American Council of Teachers of Russian.
Why did you choose to attend Columbia University's New York City Summer Immersion program?
I chose to attend the program firstly because of the course offerings. I had never heard of conflict resolution programs and was very interested to learn more. I am fascinated by law and psychology and believed that this class would offer me a mix between the two in a way I was not familiar with. Additionally, as a rising senior at the time, I was already interested in the university and felt that spending three weeks on campus would help me to learn more about it and really get a sense of what it is to be a Columbia Lion. Furthermore, the opportunity to learn from highly educated professors who had actually studied at the school was so unique that I felt it was a chance that could not be passed up.
What interests you most about conflict resolution?
I find conflict resolution to be extremely interesting because people are constantly faced with some sort of struggle, and it rarely is effectively resolved. I believe that this is an area of study that is in need of significantly more attention than it receives. If the knowledge of how to be an effective communicator, in both challenging and simple situations, were more widespread, many conflicts in this world could be solved more diligently. As my generation matures into the leaders of the future, it is crucial that we become more aware of how to properly communicate in this gigantic world that seems to be split more as the days pass.
"My instructors challenged us with college-level readings, then helped us decipher the information presented to us and make connections with real-life examples."
Which course did you take?
I was involved in the Law and Conflict Resolution: Negotiation, Persuasion and Mediation course. My classroom experience included much student-led dialogue, facilitated by educator opinions, clarifications, and discussion questions. My instructors challenged us with college-level readings, then helped us decipher the information presented to us and make connections with real-life examples. Our classroom time consisted of lectures followed by intimate group work such as mediation and negotiation simulations in addition to our final small group presentation on a related topic of our choice. We had the unique opportunity to attend a tour of the United Nations, an organization that places the concepts we learned into action on a global scale.
What was your most memorable experience at Columbia?
I can say with confidence that I walked away from this program with a greater understanding of conflicts and how to resolve them. We discussed at length what exactly conflict is and agreed that it is nothing more than a difference. Understanding the type of person I am in the face of conflict and comprehending the numerous ways to go about reaching a common ground were very eye-opening experiences. Additionally, gaining the skill of how to be an effective communicator was a major takeaway. I learned how to convey myself in a way that ensures the reception of my ideas by the audience, as well as how to be an active listener, which is equally important.
What's next for you?
As I take on a rigorous senior year, I plan to apply to a number of top universities and colleges—Columbia included, of course. My goals for this year are to study hard, be a dedicated student as I have been, follow my passions in addition to seeking out new experiences, and savor every moment of my last year of high school. My life will be quite different come the end of next summer, however it will be putting me on the path to a future education in my intended area of study, psychology. And perhaps a few years down the road, I will be applying to law school!