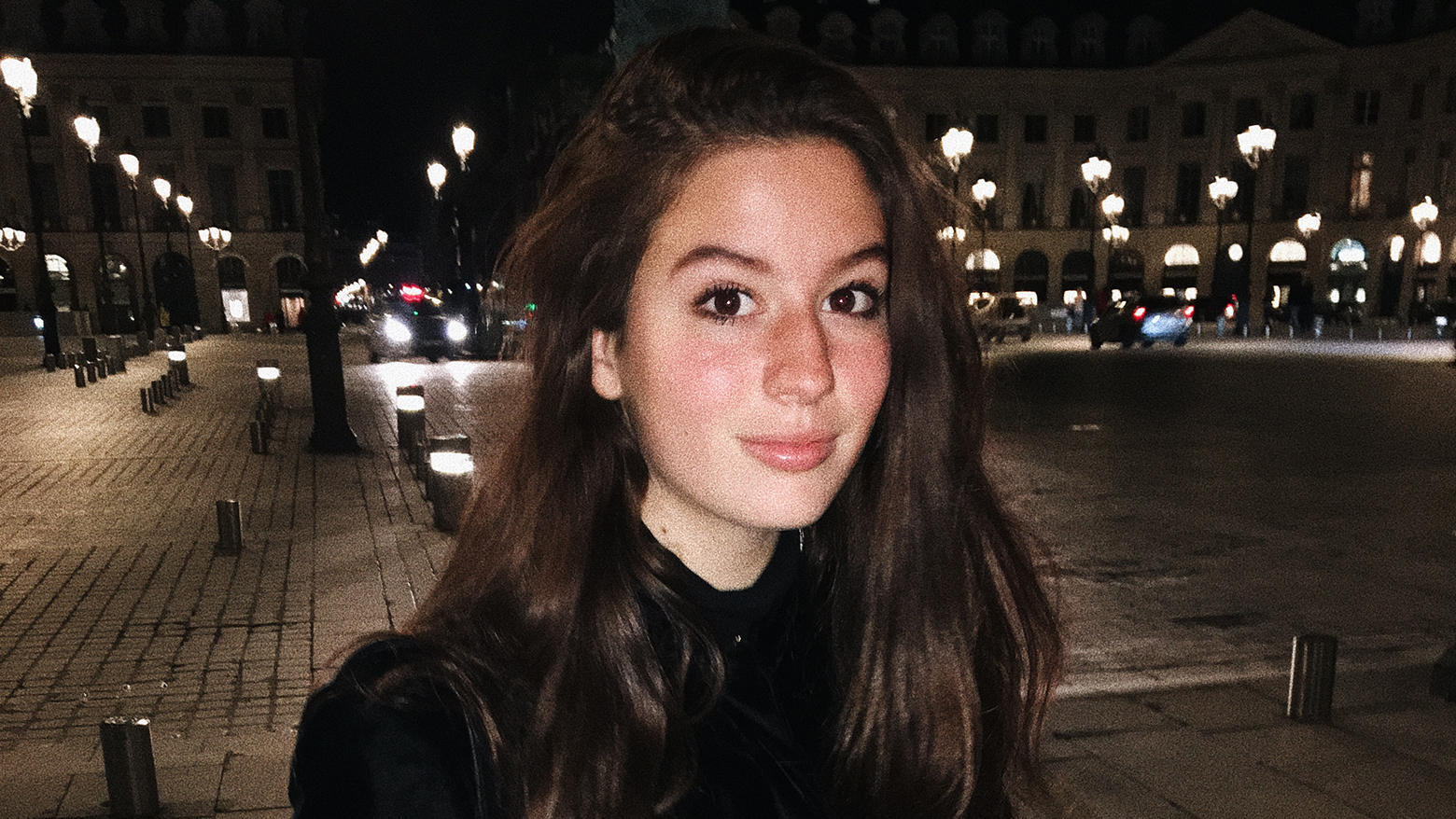 Annabel Zimmer: Advocating for Human Rights Through Photography
Annabel Zimmer, a junior at Harvard Westlake School in Los Angeles, California, dedicates her time outside of class to photography. She initially began photographing fine art and fashion four years ago and has created content for the Steve Madden and American Eagle websites, and photographed backstage at Nicole Miller's show during New York Fashion Week. By combining her deep passion for human rights with photography, she discovered a new platform that allowed her to influence change through images.
What interests you the most about photography?
I am magnetized towards photography because it's simultaneously a celebration of the beauty in this world and a tool to highlight its struggles. A photo can articulate things that words will never do justice. Photography has the capability to invoke empathy, and with empathy comes action. Columbia's course inspired my love and appreciation for work that shines a spotlight on important issues in our world. This program and its inspiring faculty gave me the tools and techniques to convey the messages I feel are critical while still allowing me to express and show my unique eye.
Which course did you take?
I took Introduction to Photography, which had an emphasis on film photography and darkroom development. Some days, we spent hours in the darkroom, perfecting our technique. Other days, we trekked to neighboring boroughs to meet with prestigious and accomplished photographers like Matthew Morrocco who provided insider advice on the cutthroat photography industry. We shot and developed so many rolls of film that by the end of the three weeks, it was second nature to open film canisters and roll our negatives onto our film reels in the pitch black: an endeavor that seemed impossible a mere three weeks prior.
"My three weeks at Columbia were completely transformative."
What was your most memorable experience at Columbia?
My three weeks at Columbia were completely transformative. During this short amount of time, I learned more technical skills than I have in years of photography classes in school. One of the most valuable gifts my teacher, Ms. Rachel Stern, gave to me was the ability to look at my work and articulate meaning from it. On the first day of class, Ms. Stern gave us all an excerpt from Letters to a Young Poet that talked about creating first and analyzing later. It was through this method of shooting first and thinking later that we were able to find our own personal voice and allow our instincts to guide our images. Through this method, we developed the skill of critiquing our own work and developing not only our voice but a conscious understanding of what makes an image convey the things it conveys.
What's next for you?
While I plan on pursuing a business degree in college, I will always continue my photography and utilize it to advocate for causes that are important to me. Currently I am creating a photo campaign for Breaking Taboo, which is an organization that focuses on spreading awareness about mental health issues in young people. I hope my photographs can spread this wonderful organization's message far and wide, in a manner that is both enlightening and beautiful.