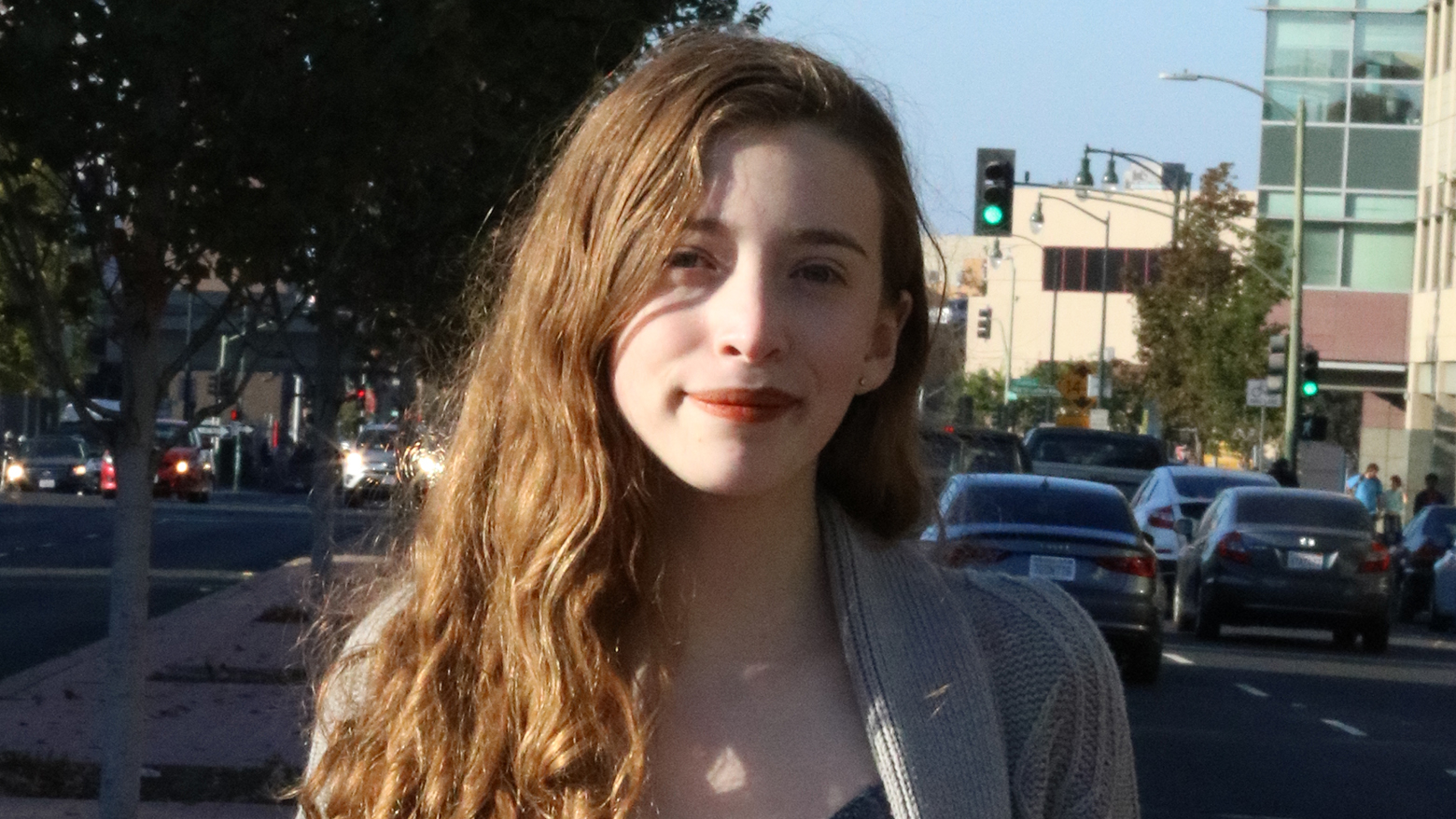 AnnaBella Vaca: Painting Ideas to Life
AnnaBella Vaca is currently a sophomore in the Visual Arts department at Oakland School for the Arts in California. Within visual arts, she enjoys drawing, painting, and sculpting. Her ideas usually begin with a specific story that she hopes to illustrate through her artwork, which often showcases New York City. In the future, Vaca plans to pursue a career in cinematic arts.
Why did you choose to attend Columbia University's New York City Summer Immersion program?
I knew I wanted to study at a premier school like Columbia University. I was interested in studying in New York to get a sense of the city and the community, and thought Columbia was a great school to learn and practice at. I was also curious about what it would feel like to live on a college campus and I can't imagine a more beautiful and historic place. Being at a special school like Columbia University made this summer program an even more special experience for me. Being a storyteller and spending time in the city gave me a lot of great inspiration.
Which course did you take?
I attended Drawing: Eye and Idea for three full weeks. We drew from live models in charcoal, painted portraits in ink and gouache, practiced making mark techniques, visited museums and art galleries in the city, and we did classic sketches from still lifes. My final project told the story of all I saw and experienced in New York City.
"Being a storyteller and spending time in the city gave me a lot of great inspiration."
What interests you the most about visual arts?
For me, I'm only happy when I'm creating. Visual art has always allowed me to create beautiful and interesting pieces that people enjoy looking at. I express a lot of my humor in my artwork, and show people my opinions visually, rather than verbally, and I think that's a magical experience. To be able to share something that's emotional without words is truly phenomenal.
What was your most memorable experience at Columbia?
Being able to explore visual art in New York city with a new teacher was an extremely memorable experience. I made such good friends from all over the country and world. I learned so much artistically from my classes and from the museums. I also took as many side trips with the RAs as I could, so I could see the city. I'm so glad I was able to experience New York City in a such a unique way. Even months after the program, I'm still reminiscing the highlights of my time at Columbia and in New York.