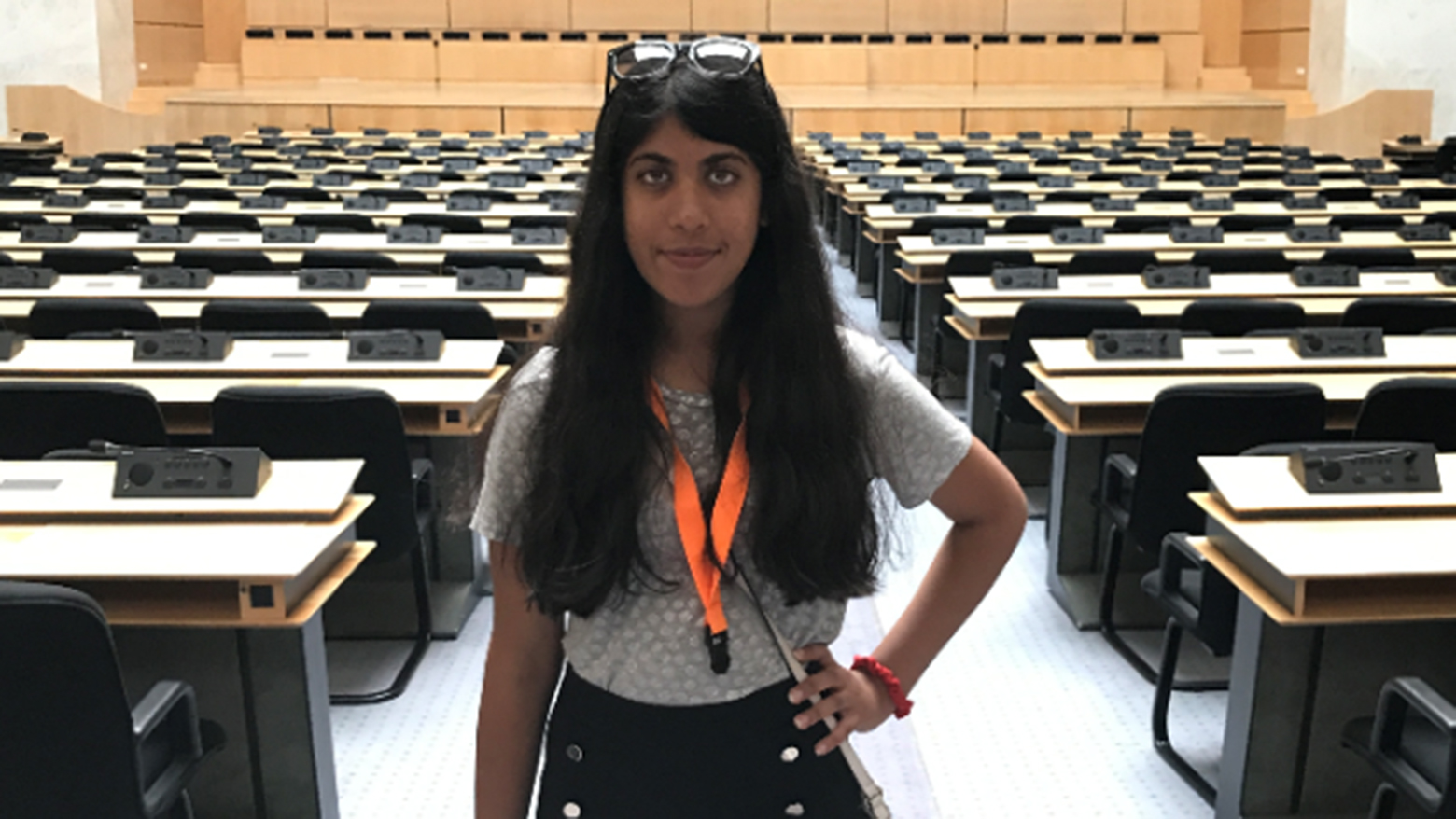 Natasha Dhanrajani: Pursuing Writing and Computer Science
As a freshman at the Academy of Holy Angels in New Jersey, Natasha Dhanrajani has received the President's Award for Educational Excellence and had her writing published in a local literary magazine. Because her interests largely lie in writing and computer science, she attended two sessions of Columbia University's New York City Summer Immersion program that focused on each discipline. The courses taught her numerous skills she deemed useful toward achieving her goals. In the future, she hopes to earn more publications, compete in writing contests, participate in coding hackathons, and explore internships at technology companies.
Why did you choose to attend Columbia University's New York City Summer Immersion program?
Columbia teaches their students using the Columbia Core Curriculum Method, where class sizes are eight to 12 students per class so students can contribute more to the class and receive more attention to sharpen their skills and abilities. I liked this because it is different from a regular school setting where you sit in large classes and have less opportunities to contribute. The professors make sure you understand the information being learned. Also, Columbia is in the heart of a city full of culture and diversity with access to various public spots for learning and entertainment where you can balance your studies and free time.
Which courses did you take?
In session 1, I took the Introduction to Creative Writing course. We were introduced to many different styles of literature. We learned how to break down the pieces and find the distinctive traits that differentiates each piece. We then wrote our own pieces and had workshops where we read each other's writing and gained suggestions from classmates and professors to improve our quality of writing. In session 2, I took the Introduction to Computer Programming: Coding in Java course. We coded games, mathematical functions, and much more! We also had class hackathons which were competitive and fun and ended the course with a group coding project. Our class took a field trip to Google NYC to meet with staff and experience programming as a career!
"It was an incredible experience to meet people from across the United States and the world."
What interests you the most about writing and computer science?
Writing has been a big hobby of mine and I wanted to further build and polish my writing skills. The journalism elective at the program, which was part of the Creative Writing course, was great because I am considering in doing something journalism-related as part of my career later on. Computer science is also a big hobby of mine. Computers and technology really fascinate me. My parents are engineers, and I would usually help my parents test products to find bugs. After learning to program, I code random games and problems in my free time. I also consider computer science as a future career.
What was your most memorable experience at Columbia?
It was an incredible experience to meet people from across the United States and the world. I got to learn more about their cultures and families and compare similarities and differences between our lives and where we live. I made friends who are New York locals as well as people from New Jersey, Florida, Brazil, Switzerland, China, Mexico, Australia, and India. I even visited a friend in a different country after the conclusion of the program when I went on vacation. It was great to see them again!