The Columbia Climate School in the Green Mountains program will be offering two sessions in Summer 2022. Please sign up for our mailing list to receive updates and be notified once the application is available.
Join us for the first-ever Columbia Climate School in the Green Mountains, held in-person this summer in Castleton, Vermont, to mobilize action, drive impact, and affect change in response to our warming planet. You have a critical role to play in finding solutions to a fast and evolving future where climate change continues to disrupt our way of life. Bring transparency to the complexities of the climate crisis and gain real-world experience to demonstrate your impact.
---
Program Dates
June 27–July 9, 2021
(13 days, 12 nights)
Designed for
Students in grades 9–12
(and rising 9th grade students)
In-person
Columbia faculty
in Castleton, Vermont
---
Engage with experts from the inaugural Columbia Climate School and learn about cutting-edge innovations in action. Meet, collaborate, and build partnerships with like-minded students and tap into collective strengths for action. Activate your ambition to drive and sustain change in your communities.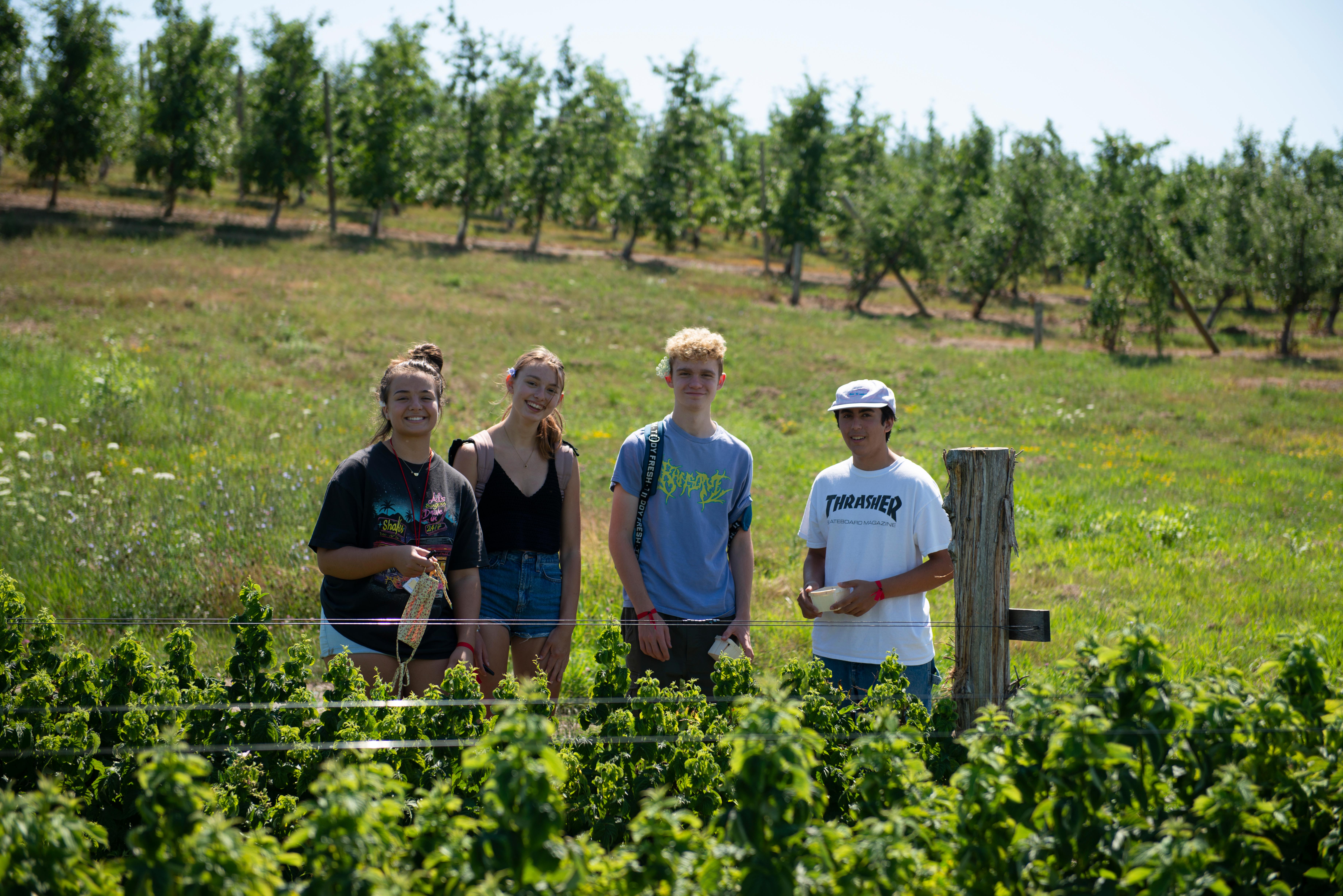 You Can Lead on Climate Action
Climate change is one of the defining issues of this century, and it is not only a scientific issue. From shifting extreme weather that will threaten food production to rising sea levels that will drastically reshape cities and countries, the impacts are going to be felt in every aspect of society and will be unprecedented in scale. Once primarily the domain of climate scientists, the impacts of climate change on humans and environmental systems have become a focus for professionals in many different industries, from education to finance and insurance to construction.
One of the key ways that we can promote dialogue and participate in addressing solutions to the climate crisis is by elevating the voices of those who are going to be most affected by climate change. We need your participation and engagement in decision-making processes if we are to achieve a just and sustainable future. We will help you learn to impact change through an in-depth exploration of current climate topics.
---
Information Session
Learn more about the details of the program from our instructors and admissions representatives.
---
The pandemic has upended the rhythms of our lives, in particular how we learn and work, and has challenged our ability to chart our courses into the future. In the face of so much uncertainty, we know one thing—young people need human connection more than ever. We remain committed to providing students with an opportunity for experiential learning and human connection. Find more information about our approach to navigating COVID-19.
The Columbia Climate School is working with Putney Pre-College to offer this Climate School experience. Putney programs are designed and operated by Putney Student Travel, a family-run organization that has provided transformative travel programs for young people since 1951. These programs are designed for motivated high school students who are curious and passionate about the world around them. Whether in the U.S. or abroad, Putney programs combine pre-college enrichment and travel, taking you beyond the standard summer class model. The Putney Pre-College experience prepares you for that all-important next step into college—both academically and socially.