The Climate School is taught by leading climate and social scientists from Columbia University's Earth Institute.
"I am very excited to be teaching passionate, talented high school students in the Green Mountains this summer. The program convenes fellow climate and social scientists from Columbia's Earth Institute, all who are committed to equipping our students with the tools they will need to take local action for global climate impact."
– Arthur Lerner-Lam, Ph.D.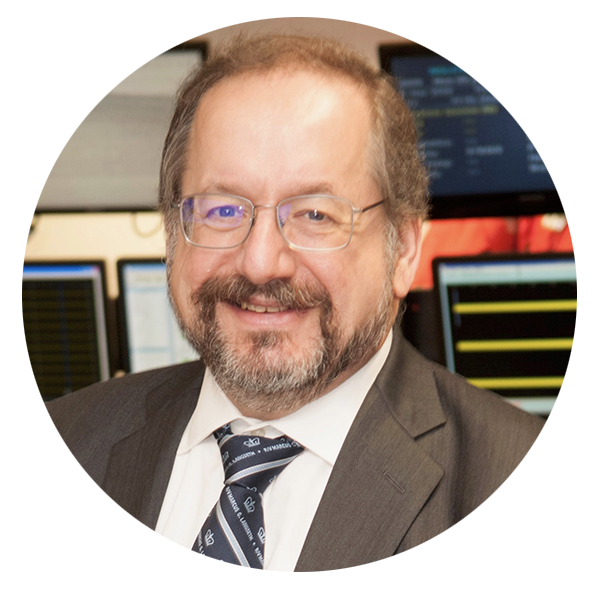 Arthur Lerner-Lam is the Deputy Director of the Lamont-Doherty Earth Observatory of Columbia University, located in Palisades, New York. A seismologist, he has studied and published on the interactions between crust and mantle, the thickness of tectonic plates, the structure of mountain belts and crustal rifts, and active seismicity. He has led scientific expeditions in the Middle East, Europe, Central and South Asia, the Southwest Pacific, and throughout the United States. Over the last 20 years, he has lectured and written widely on natural hazards and society. Lerner-Lam and his colleagues and students have supported the activities of the United Nations, the World Bank, and other international institutions promoting sustainable development in the face of extreme natural hazards.
At Columbia University, Lerner-Lam directs and teaches in the masters programs in sustainability science, a program aimed at building a professional workforce trained in applying sustainability principles through their careers in the public, private and non-profit sectors. With colleagues from political science, economics, law and international affairs, Lerner-Lam also has developed related curricula on sustainability management and sustainable investing suited for intensive executive education certificate programs.
Lerner-Lam received his undergraduate degree in geological sciences from Princeton University, and his doctorate in geophysical sciences from the Scripps Institution of Oceanography at the University of California, San Diego. He has held Post-doctoral positions at Scripps and the Massachusetts Institute of Technology. He has been on numerous scientific advisory committees and editorial boards including as a member on the Federal Scientific Earthquake Studies Advisory Committee for the U.S. Geological Survey, as a consultant to the U.S. Trade and Development Agency and as a contributing author to the U.N.'s Global Risk Update. He has consulted on environmental and natural hazard resilience for the governments of Haiti, the Dominican Republic, Chile, India, China, Thailand, Turkey and Venezuela. He has testified before the U.S. Congress on the Nation's preparedness for natural disasters.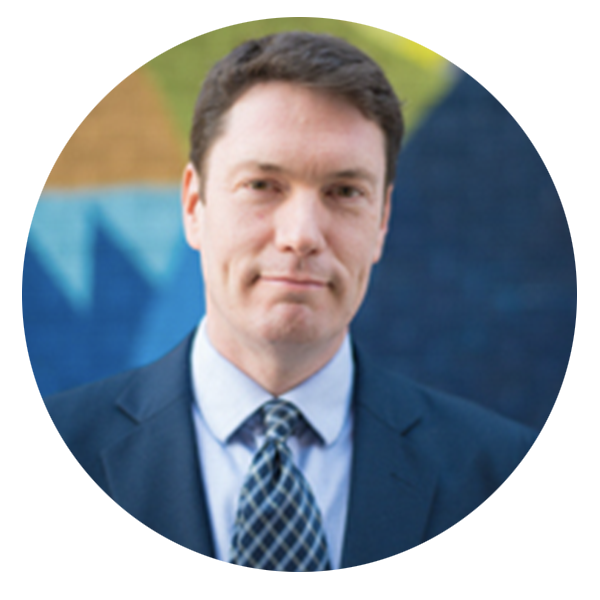 Tom Chandler is a Research Scientist at the National Center for Disaster Preparedness, an Adjunct Associate Professor at Teachers College, and an Associate Member of the Earth Institute faculty, Columbia University. He focuses on post disaster housing and economic recovery, geographic and social networks, community preparedness, and mitigation strategies for dealing with climate change. He is the Director of numerous training projects from the Federal Emergency Management Agency (FEMA):
• Community Economic Recovery from Disasters
• Addressing Gaps in Housing Disaster Recovery
• Improving Individuals' and Business' Financial Literacy and Management to Support Post-Disaster Economic Recovery
• Transitioning Disaster Survivors from Temporary to Permanent Housing
• Innovative Disaster Recovery Strategies for Interim and Permanent Housing Construction
• Designing and Administering Custom Housing Programs for State, Tribal, and Territorial Governments.
He is currently an Associate Editor of Disaster Medicine and Public Health Preparedness, while also teaching courses at Teachers College about ways in which educators can incorporate themes about climate change into their curricula.
He has also been leads on large projects through the Center for Disease Control (CDC) and the U.S. Office of the Assistant Secretary for Preparedness and Response (ASPR). For the CDC and ASPR, his work has focused on the public health system's response to Hurricane Sandy in the New York metro area. Tom has also led projects that focus on the resilience of children, youth, and communities in the wake of disasters, such as the Deepwater Horizon Oil Spill. His work has appeared in Disaster Medicine and Public Health Preparedness; Population and Environment; International Journal of Disaster Risk Reduction; and Interactive Learning Environments.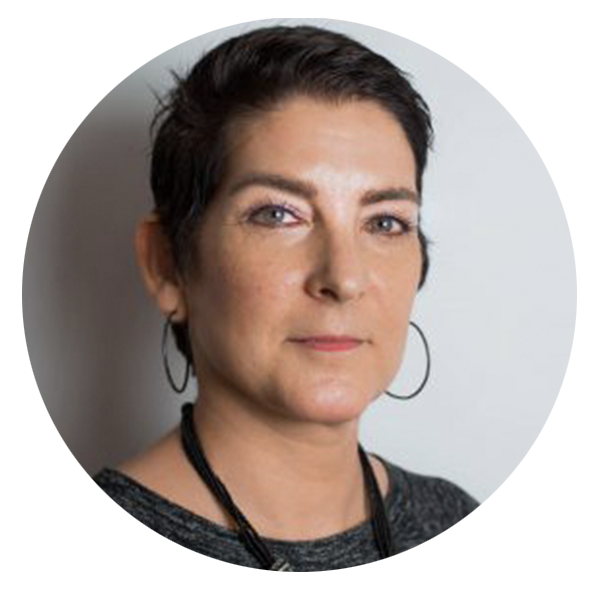 Lisa is the Director of the International Research Institute (IRI) for Climate and Society and an adjunct associate professor within the Department of Earth and Environmental Sciences of Columbia University. She has been involved in El Nino and climate forecasting research and operations since the mid-1990s. She has extensive experience in forecasting methodology and has published papers on El Nino, seasonal climate forecasting and verification, and probabilistic climate change projections. Currently leading the IRI's effort on near-term climate change, Goddard oversees research and product development aimed at providing climate information at the 10–20 year horizon and how that low frequency variability and change interacts with the probabilistic risks and benefits of seasonal to inter-annual variability.
Most of Goddard's research focuses on diagnosing and extracting meaningful information from climate models and available observations. She also developed and oversees a new national post-doctoral program, the Post-docs Applying Climate Expertise Program (PACE), which explicitly links recent climate PhDs with decision-making institutions. In addition, she sits on five scientific advisory panels and co-chairs two working groups.
Goddard pursues several lines of research aimed at improving the quality and content of climate predictions. This goal is approached with a focus on climate diagnostics and predictability. Research areas include:
• Near-term climate change
• El Nino/La Nina and their impact on climate variability and predictability
• Assessment of climate prediction tools
• Strategies for advancing research, development and implementation of climate forecasts
Goddard holds a Ph.D. in atmospheric and oceanic sciences from Princeton University and a BA in physics from the University of California at Berkeley.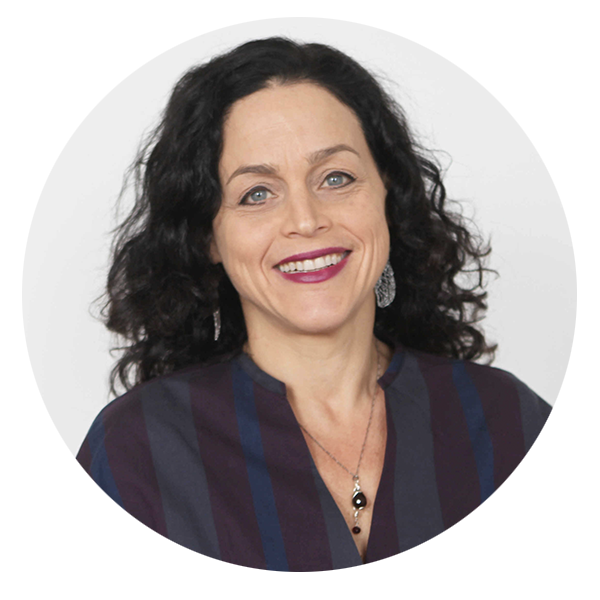 Lisa teaches at Columbia University in the undergraduate Sustainable Development program. With a background in political science, her courses include: Environmental Policy & Governance; Challenges of Sustainable Development; Public Lands in the American West; Climate Change: Adaptation and Resilience; Science Communications; and Qualitative Research Methods for Sustainable Development.
Her research on environmental policy includes a particular focus on climate change adaptation governance. She explores these dynamics in two distinct landscapes: rural agricultural communities in Sub-Saharan Africa, and federally managed public lands across the American West.
She has a background in academia and policy in Colorado, with time on the faculty at the University of Denver and as a policy advisor with the Department of Natural Resources for the State of Colorado.
She graduated with a Ph.D. in Environmental Policy from Colorado State University in 2003 and worked as a postdoctoral scholar with The Wilderness Society, where she studied the National Fire Plan. She was on the faculty at the University of Denver from 2005–2010, where she taught in the interdisciplinary "communities and environment" thematic area. She went on to work for the State of Colorado, initially as a legislative liaison for the Division of Wildlife and then as an Assistant Director for the Department of Natural Resources. Her portfolio included policy analysis on endangered species, public lands, forestry, and wildfire.
Before coming to Columbia in 2017, Professor Dale served as the Associate Director for the Yale Center for Environmental Law & Policy. Additional current appointments include Faculty Affiliate for Columbia's Center for Resilient Cities and Landscapes, Honorary Lecturer at the University of Rwanda (UR), and Senior Research Fellow at UR's Center of Excellence in Biodiversity and Natural Resource Management.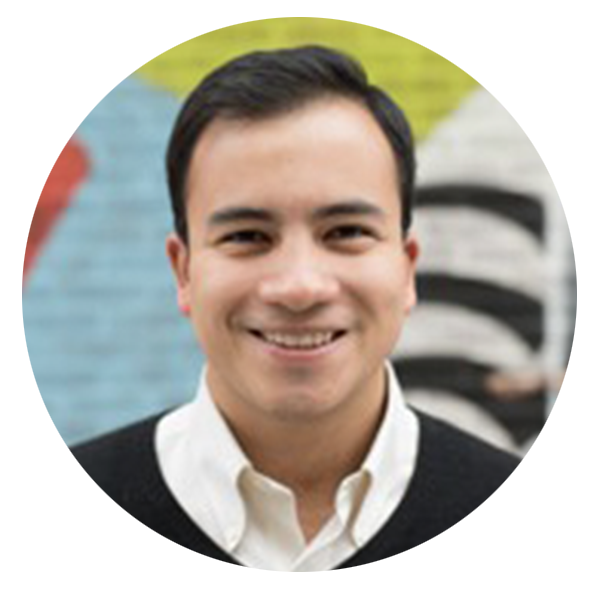 Josh DeVincenzo is a Senior Instructional Designer and Project Coordinator at Columbia University's National Center for Disaster Preparedness (NCDP). His focus is on developing learning experiences associated with training projects that navigate disaster preparedness, response, recovery, and resilience.
At NCDP, he has developed national-scale instructor-led and web-based curricula regarding financial literacy, economic impact analysis, and community partnerships. Josh hopes to create accessible and quality educational programming that benefits the common good at scale, particularly around themes of climate change.
He holds a master's degree in Education Policy, Organization and Leadership from the University of Illinois at Urbana-Champaign and is currently a doctoral candidate in Adult Learning and Leadership at Teachers College, Columbia University. His work on climate pedagogy has been published in the Journal of International Affairs and State of Planet and is regularly presented at conferences nationally.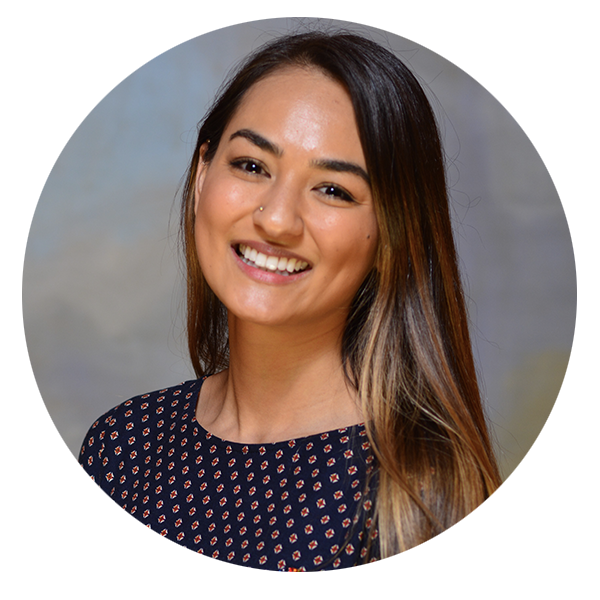 Laurel is the Education and Outreach Coordinator at Lamont-Doherty Earth Observatory. Laurel has substantial experience working with youth, teaching students through informal education about the natural environment through hands-on experiences since 2015.
At Lamont, she works on education initiatives that communicate science research to the general public, K–12 and undergraduate school groups, and New York and New Jersey teachers. Her primary educational focus is on connecting people to the Hudson River and their local waterways by using a place-based instructional approach with an emphasis on field explorations. She also teaches about sustainability, climate change, and sea level rise with a strong emphasis on the changes occurring in the Polar Regions.
Laurel has led and advised high school and undergraduate students through Lamont's summer research opportunities including the Secondary School Field Research Program (SSFRP) and Next Generation of Hudson River Educators Program. In addition, Laurel serves as the U.S. Board President and instructor of the Terranaut Club, a non-profit organization that is committed to providing science and environmental education opportunities for young women and gender minorities through immersive experiences in STEM and nature.
---
Meet Our Instructors
"One thing we'd like to do this summer is to adopt a systems-thinking approach to climate change." - Josh DeVincenzo
"Students will be equipped with the tools needed to make lasting change, now and well into the future." - Laurel Zaima 
"My passion for being outdoors in the wilderness drove me into a career in environmental policy." - Lisa Dale, Ph.D.