Activities
Co-curricular options and activities to supplement your learning.
"I learned a lot and also loved talking to the wide variety of students and club facilitators. I also attended the Columbia Writing Skills Center to work on the story-telling aspect of my college essay. Those were extremely helpful and left me with a lot of strategies and skills to improve my writing."
– Rashmi A., Summer 2020 Immersion student
Overview
In college, many lessons happen and skills develop outside the classroom as students explore their passions and interests. The Academic Year Immersion program helps you develop your interests in the same way. Our engaging co-curricular activities will enhance and advance your college education and social network.
Drawing on Columbia's leading faculty and feedback from our students, these activities have been specifically designed with your holistic development in mind and they will help you prepare for college, support your academic development, design your career, and build your community.
A variety of co-curricular activities will be offered during the break between the morning and afternoon classes, as well as before morning classes.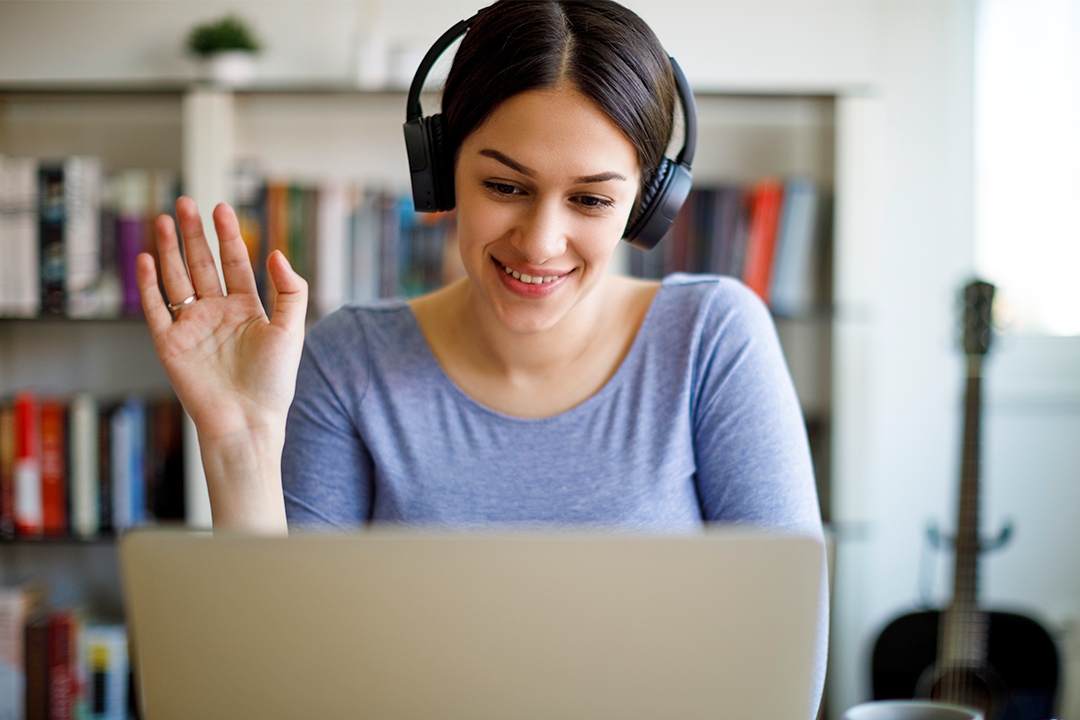 Collegebound
Students are invited to attend college success events in the form of seminars, workshops, and lectures to prepare for the academic rigors of university life. Whether you want to wow admissions officers with your personal statement or find the right college fit for your personality, our faculty and staff will prepare you to achieve it all.
Events offered include:
Columbia Undergraduate Information Session
The Columbia Undergraduate Information Session offers you the opportunity to learn more and ask questions about the Columbia undergraduate experience – Columbia College, Columbia Engineering, the Core Curriculum, New York City, research and internships, residential life, extracurricular activities, financial aid, requirements for admission, and other topics.
Finding the Right College for You
Academic departments and student activities; distance from home and financial aid; housing options and cafeteria menus; so many factors come together in your college experience! Learn how to navigate the college search process by understanding your needs and finding schools that fit your priorities.
Putting Your Best Foot Forward on Your College Application
A college application is a jigsaw puzzle, where all the pieces should interlock to create a single, unique portrait of you. In this workshop, we will discuss the various components to your application and how to make the most of each one.
Insider Tips for the Common App
The goal of the Common App is to help reduce the barriers that students face when applying to college. In this session, we'll introduce you to the many useful tools that Common App provides, and we'll explore how to personalize each portion of the application for the schools to which you apply.
Writing the Personal Statement/Essay
Probably the most stressful part of the college application process is the personal essay, but it doesn't have to be. In this workshop, we will take you from strategizing to drafting to revising and show you how to elevate your writing to the next level.
Community Building
Find fellow students who share your interests and affinities by participating in our community building events, sponsored by faculty, staff and students.
Events offered include:
Building Your Professional Community as a Pathway to Launch Your Career
As a college student, it is now more important than ever to begin networking and connecting with professionals in industries that interest you. In this workshop, you will learn strategies of how you can build and utilize a lasting professional community, and create a four-year networking plan to use throughout your college career.
Finding Your Community on Campus
We are excited to share ways you can find your community at school. Learn how to get involved at school and meet people who share similar interests.
Designing Your Career
Find your path and get a leg up on the competition by attending seminars and events focused on helping you decide on a career path that is a good fit for you and how to present yourself to make that path a reality.
Events offered include:
Myers-Briggs Personality Assessment
In this interactive workshop participants will learn about their MBTI® preferences and gain insight on how these preferences can guide them in the college and career process
Writing a college application resume that's geared toward the school you want to attend can help you win over the admissions committee and earn you a spot in the "accepted" pile. In this session the Career Design Lab will outline how and what should be highlighted.
The college interview is an important part of the admission process. Showing your value and interest is key. This workshop will help participants understand and prepare for this process.
Personal & Professional Branding
It is important for you to effectively communicate who you are and what you stand for to different people. Being able to effectively engage virtually is key. In this workshop you gain insight on how to build and manage your brand "You."
Intro to Emotional Intelligence & Why It Matters
This interactive session will explain the concept of Emotional Intelligence (EQ) and why it matters to all successful student leaders. Participants will learn how to measure their own emotional intelligence and how to implement simple, effective strategies to improve Personal and Social EQ skills.
Student Support
Presented by Columbia University's Student Support Office, students hear first-hand how to prepare for and what to expect from the undergraduate experience.
Events offered include:
In this workshop we will identify some of the familiar signs of stress, worry and anxiety. We will discuss effective coping skills and develop a self care toolkit for success!
Introduction to Advanced & Effective Communication Strategies for Leaders
This workshop will outline some of the top principles and skills used by successful student leaders to engage, inform and inspire the people and communities they serve. Participants will have the opportunity to apply these strategies while learning tips and tricks to write highly effective email copy for any/every audience.
Introduction to College Academic Writing
The writing workshop will provide an overview of the unique characteristics that make up an academic paper and effective strategies to incorporate in a student's writing. The session will also go over the expectations and best practices to correctly cite sources in order to minimize concerns of academic misconduct.
Entrepreneurship 101 - What It Takes To Turn Your Ideas Into A Business
In this interactive workshop participants will have the opportunity to see how they can use the basic tenets of the Design Thinking process to move from Inspiration to Ideation to Implementation with new business ideas. We will also cover practical steps for starting your business, protecting creative ideas, and finding collaborators and investors via networking.